The Technology – Our Inventor and Patents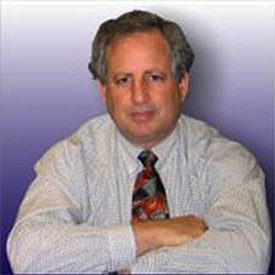 Traditional mold remediation methods don't have an effective way to treat the infestation at its source. They have to rely on physically removing and replacing walls, flooring and other affected materials. Unfortunately, this system can actually end up aggravating the problem, causing mold spores to spread out into the atmosphere.
Our MoldExterm system uses anti microbial formulas developed using state-of-the-art bioengineering principles to eliminate mold as well as prevent future occurrences. When you learn the history of our patented technology, you'll understand our confidence in providing the highest-quality mold treatment services available today.
Inventor of the MoldExterm Technology
Dr. Leonard Pinchuk may not be a household name, but in the field of bio materials and medical devices he's a rock star. He's the holder of more than 80 patents, including the nylon angioplasty balloon catheter that's widely used in the treatment of cardiovascular disease.
His most notable achievement is the development of a new age polymer with superior bio stability and compatibility with organs, tissues and musculature in the human body. One of its major applications has been in the next generation of coronary stents that can release drugs to inhibit the narrowing of blood vessels.
Our Proprietary "Secret Weapon"
The first step of the MoldExterm process involves cleaning all affected surfaces with an EPA-registered and regulated anti microbial formula that kills mold and other toxic substances on contact while it disinfects and deodorizes. Unlike remediation, this product will not damage the surfaces and materials of your home or building.
Afterwards, the surfaces are treated with our proprietary sealant, which contains the same patented polymer used in those surgically implanted devices. Just as it resists the body's immune system to fight bacteria and prevent scar tissue, the polymer stays active to repel invasion by mold and other toxic materials.
The "Intelligent" Mold Fighter
Another unique feature of the sealant is an ionic cross linker that gives it stability. While it's initially water-soluble to allow for easy application, once it dries the cross linker prevents it from becoming water-soluble again.
The cross linker is also engineered to sense the current levels of humidity in the atmosphere. When moisture content is high, it comes to the surface to fight off mold, mildew and other germs. When the humidity level drops, the cross linker retreats back into the polymer where it remains available to take on the next attack.
The technology behind the MoldExterm system is so advanced and precise that we can guarantee its effectiveness. If you're dealing with a mold and mildew problem in your home or building, let us give you peace of mind. Please contact us for more information or a free mold inspection and treatment price quote.