Manhattan, NY Mold Removal and Mold Remediation Services
Is there any place in the world more glamorous and vibrant than Manhattan? With more than 1.6 million people living in just under 23 square miles, Manhattan is the most densely populated area in the United States and considered by many to be the cultural and financial center of the world.
Even Manhattan's origin is the stuff of legend. In 1626 Dutch colonists purchased the land from Native Americans for the princely sum of $60 guilders, which translates to just over $1,000 in modern currency. Today Manhattan is worth more than $3 trillion.
Manhattan is home to Times Square, Central Park and Grand Central Terminal, which are three of the world's top 10 tourist attractions. While Manhattan's many attractions draw nearly 60 million people each year, there's one visitor that's not so welcome: mold.
What Makes Manhattan Mold Removal and Mold Treatment Necessary?
Architecture in Manhattan is a blend of historic buildings and contemporary skyscrapers, but one thing they have in common is the potential for mold infestation. Mold spores are invisible to the eye but constantly present in the atmosphere and all they need is a damp place to land and multiply.
Moisture present in Manhattan buildings comes from two primary sources:
• Water leaks can occur in any building regardless of age. They often develop in out-of-the-way places, such as in basements or behind walls, allowing them to escape detection until the musty smell of mold draws attention.
• Excessive humidity can make any interior surface a candidate for a mold colony. Manhattan is considered an urban heat island, making it difficult for air to circulate, and it's situated on the fringe of a humid subtropical zone. These factors combine to produce relatively high humidity levels.
Prevent Health Risks with Manhattan Mold Removal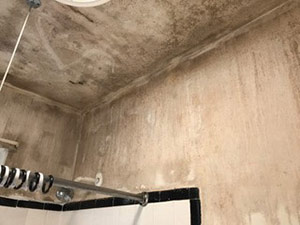 In Manhattan, mold removal is often a health issue. Extended exposure to mold can cause allergic symptoms such as sneezing, coughing and irritated eyes as well as other ailments ranging from muscle and joint pain to depression. It can also aggravate pre-existing conditions like asthma or autoimmune diseases.
A sobering example of the effects of mold was reported in December 2016, when a mother of four in the Hamilton Heights neighborhood of Manhattan reached out for help in getting repairs to her apartment. One child is a seven-year-old with leukemia and asthma, and doctors told her that black mold discovered in their apartment has adversely affected his condition.
Manhattan Mold Removal in the Workplace
If you own a business in Manhattan mold removal is an even more pressing issue as you have both customers and employees to consider. It can take only a single reported instance of mold to damage your reputation and your finances.
While there are currently no federal statutes in place regarding mold and the workplace, the legal system is becoming increasingly sympathetic toward victims of mold exposure. In 2008, a Manhattan appellate court denied millions of dollars in mold claims on the basis that the link between mold and illness was unclear.
Only four years later, another panel in the same court overturned the original ruling. The new decision was based on a growing number of studies "indicative of a causal relationship" between mold and illness.
Stern Mold: The Most Effective Answer for Manhattan Mold Treatment
On January 1, 2016, a new law took effect with more stringent guidelines for companies performing Manhattan mold removal. Stern Mold is a professional mold treatment company using experienced and professionally trained technicians.
Our proprietary MoldExterm two-step process is more effective and less intrusive for Manhattan mold removal than traditional mold remediation. It utilizes a powerful yet eco-friendly anti-microbial that is registered with the Environmental Protection Agency, along with a polymer sealer that provides a barrier against future mold and mildew infestation. Stern Mold is your efficient and cost-effective solution for Manhattan mold removal. Visit our website or call 888-887-8376 to schedule your free mold inspection.
Our Mold Treatment Manhattan, New York Service Areas
We service the following areas in Manhattan: New York, NY; Upper East Side of Manhattan, Upper West Side of Manhattan, Chelsea in Manhattan, Upper Manhattan, NY; Harlem, NY; East Harlem, Manhattan, NY; Hell's Kitchen; Midtown Manhattan; Lower Manhattan; Soho; Little Italy in Manhattan; East Village, Manhattan; Chinatown, Manhattan; Lenox Hill, Manhattan, NY; Central Park area in Manhattan; Morningside Heights, Manhattan, NY; Times Square area in Manhattan, NY; Sutton Place, Manhattan, NY; Midtown East, Manhattan, NY; Midtown West, Manhattan, NY; Murray Hill, Manhattan, NY, NY; Kips Bay in Manhattan, NY; Stuyvesant Town in Manhattan, NY; Two Bridges, Manhattan, NY; and Lower Manhattan.
If you don't see your area listed, we probably can still provide service, just call us at 888-887-8376 to find out.
Here's how our MoldExterm system is different:
• No one does what we do! There's no wall tear out. We're Cheaper!
• We kill it, clean it, and seal it – all in hours or less than one day. We're Fast!
• We kill mold spores in the air. No need for days of air scrubbers. We're Different!
• Our price is a our price – no up charges or hidden add-ons. We Give Rock Solid Pricing!
• We offer up to a 5 year guarantee. We Get Rid of Your Mold Problem Guaranteed!
Our patented MoldExterm treatment has been developed to provide a patented, safer, more effective option for treatment of mold. MoldExterm removes the mold while also creating an environment that will prevent it from coming back.
With up to a five year guarantee to keep mold away, you can now rest easy using our MoldExterm treatment instead of incurring huge expenses, disruptive wall tear out, and days and weeks of remediation. Most mold treatment projects using our MoldExterm System are completed in just one day! Find out more about this patented treatment that kills mold fast!
It's Our Proprietary Sealer That Makes Our Treatment Different!
• MoldExterm is a bio remedial mold treatment process, which means it uses quaternary salt to actually remove toxic or unwanted substances from the environment. The system incorporates technology developed by Dr. Leonard Pinchuk. Among his many contributions are the development of the ground breaking angioplasty balloon catheter, widely used to combat coronary artery disease.
• A patented polymer created by Dr. Pinchuk is the primary material used in the MoldExterm system. This durable substance resists mold, mildew and many other forms of microbial contamination. Not only does our process kills mold, it provides a foundation to keep the problem from reoccurring in the future.
•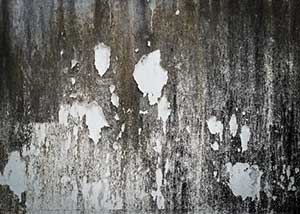 MM1 and MM2 are the two major parts of the MoldExterm system. In the first part, the affected areas are treated with an EPA-registered, multi-purpose anti microbial. This powerful solution kills viruses, bacteria and fungi while it cleans, disinfects and deodorizes.
• In the second part, our proprietary polymer sealer is applied to all surfaces. Unlike traditional remediation which simply replaces the original building materials, MoldExterm leaves behind an effective barrier that repels any subsequent reappearance of mold.
• How does a simple coating protect against mold, germs and bacteria? Our polymer sealant takes advantage of the power of silver, which has been used as a natural anti microbial dating back to ancient civilizations. The metal contains nanoparticles that destroy bacteria, mold and viruses. The polymer stabilizes these particles to create even coverage and allow for slow release, making the solution long-lasting.
• Initially, the polymer has a water-soluble base, allowing it to be applied using sanitizers or fogging equipment. Once the sealant dries, ionic cross linkers prevent it from becoming water-soluble again for maximum durability. The cross linker is also designed to come to the surface during times of maximum humidity when conditions are right for mold development. During dry conditions it tucks back into the polymer, ready to resume action during the next damp period.
• After treatment is complete, we finish by reviewing if installing a professional-grade dehumidifier is recommended for your situation. This is another weapon to control moisture in the environment, even in hard-to-reach areas. The polymer seal doesn't affect the underlying surface and remains effective even under a coat of paint. In addition, you're protected by a warranty that guarantees successful treatment. When it comes to the safety of your home or business, trust the current, state-of-the-art technology of our revolutionary MoldExterm treatment.
• Your satisfaction with our treatment and service is guaranteed. As part of Stern Environmental Group which has served the New Jersey and New York City metro area since 1995, we take your satisfaction with our services seriously. Call us now at 888-887-8376 to find out more about how we can help you with your mold problem fast.