Call Pamela Stern for Help Now at
888-887-8376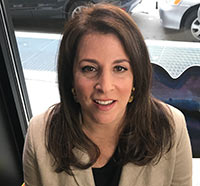 Pamela Stern is ready to help resolve your mold problem. She is a Licensed NY State Mold Remediation Contractor, a Licensed NY State Mold Assessor, Certified Environmental Hygienist, and Professional Industrial Hygienist. She has the training and skills to create a customized mold treatment program using our patented MoldExterm system to quickly resolve your mold problem. She is a Certified Mold Assessor and Certified Mold Remediator by NORMI (National Association of Mold Remediators and Mold Inspectors).
Pamela Stern also performs Air Testing for mold and mold spores. Call her at 888-887-8376 today to get the help you need to protect your employees and family members from a dangerous mold infestation.
We'll Beat Your Current Price Quote by 20%
*
If you have a written mold remediation quote/bid from an experienced and qualified mold remediation service firm, please email that bid with your property's mold lab results (if you have them), mold inspection report, and pictures of the mold problem to Pamela Stern. We'll beat that bid by 20% and do a better and faster job with no wall tear out. Plus we'll provide up to a 5 year warranty. No one solves a mold problem better and faster than Stern Mold!
The MoldExterm System Difference
Mold remediation deals with the symptoms as opposed to removing the cause. Today, MoldExterm treatment has been developed to provide a safer, more effective option. It removes the mold while also creating an environment that will prevent it from reoccurring. With a guarantee to keep mold away, you can now rest easy using the MoldExterm treatment instead of incurring huge expense, wall tear out and disruption with standard mold remediation services. Most projects are completed in one day! Find out more about this patented treatment for mold.